Spiral Blue announces launch mission with Satellogic
18 May, 2021
Spiral Blue has signed an agreement with satellite manufacturer and operator Satellogic, as part of Satellogic's Hosted Payloads Program. This initial agreement establishes Satellogic's intent to fly a Spiral Blue Space Edge 1 ("SE-1") prototype computer onboard one of its satellites scheduled to launch in March 2022.
The Spiral Blue SE-1 is a prototype onboard satellite computer that enables in-space processing of satellite images. It is an upgrade of Spiral Blue's existing Space Edge Zero computer, which is planned to be tested in space later this year. The SE-1 uses the NVIDIA Jetson Xavier NX, which carries far greater processing power and storage than the NVIDIA Jetson Nano that powers the Space Edge Zero. This mission with Satellogic will be part of Spiral Blue's end-to-end testing and space qualification campaign for the SE-1.
"We've always wanted to put a Space Edge Computer aboard high-resolution Earth observation satellites, and this partnership makes this possible," said Taofiq Huq, CEO, Spiral Blue. "This agreement with Satellogic enables us to avoid high upfront costs, poor accessibility, and high minimum order quantities that have slowed the adoption of high- resolution satellite imagery. We're looking forward to working with Satellogic to bring down these barriers and help democratise Earth observation."
Satellogic is a vertically integrated geospatial analytics company that designs and builds its own satellites that operate in low Earth orbit. Satellogic captures, processes, and delivers high-resolution multispectral and hyperspectral imagery and full motion video. With its own constellation in service today and continued increase of orbital capacity of the constellation through a high-frequency launch schedule, Satellogic is one of the global leaders in high- resolution data collection from space.
"Our Hosted Payload Program offers an affordable, low-risk option to test proprietary and experimental payloads in orbit," said Thomas VanMatre, Vice President of Global Business Development, Satellogic. "We're excited to make the opportunity for rapid testing and accelerated technology development available to customers."
Spiral Blue was recently a recipient of the Australian Space Agency's Moon to Mars Supply Chain Capability Improvement Grant, a grant which supports the Australian space industry's ability to build capacity and deliver products and services into domestic and/or international space industry supply chains that could support Moon to Mars activities. This grant is supporting the development of Spiral Blue's Space Edge Services platform. The company is also developing its Vessel Detect maritime surveillance algorithm under a Defence Innovation Hub contract.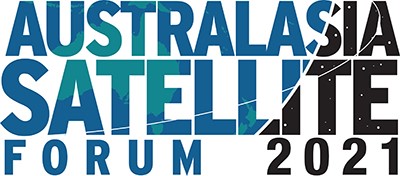 Fullerton (formerly Westin) Hotel, Sydney
New Dates - 22 & 23 June 2021 Contact: kfrench(@)talksatellite.com