Axelspace Raises $24 Million,

Closing Series C Funding Round

Axelspace Holdings Corporation today announces that the company completed its Series C funding round raising approximately JPY 2.58 billion (equivalent to USD 23.8 million). The round sees the allocation of new shares to The Space Frontier Fund, several other venture capitals and corporate investors.

Axelspace Corporation, a wholly owned subsidiary of Axelspace Holdings Corporation, has been developing a next-generation Earth-observation platform named AxelGlobe having the capability of obtaining images of the whole planet with high frequency. With the funding this time, Axelspace plans to manufacture and launch 5 more optical microsatellites named GRUS in 2023, which will evolve AxelGlobe as the Earth observation platform with a constellation of 10 satellites in total. The completion of 10-satellite constellation will enable us to monitor anywhere on the Earth on a daily basis and will create new business opportunities in wider fields than ever before.

"We are confident that 2021 will become the most exciting year for Axelspace since we inaugurated AxelGlobe project 6 years ago. After the successful launch of 4 GRUS satellites on March 22, we have been smoothly preparing for the start of official service with 5 satellites. The operation of a satellite constellation is the very first achievement in Japan and we are very proud that we have added a new page to the history of Japanese space activities. Through the close of Series C this time, we have successfully secured the funds to add 5 more GRUS satellites to our AxelGlobe constellation in 2023, which is a big step toward the completion of 10-satellite constellation allowing the daily monitoring of any location in the world. We will accelerate the collaboration and partnership with various players in a wide range of industries, positioning 2021 as the first year to disseminate satellite data to the world." commented Yuya Nakamura, the President and CEO of Axelspace Holdings Corporation.

"Mitsui Fudosan has been following the growth of Axelspace for a long time, from supporting its office relocation and expansion in 2015 to joining the company's Series B financing as a lead investor in 2018. In the concept of AxelGlobe to monitor the whole Earth with high frequency we see a big potential to create a new industry beyond our core business of community development. It has become even more realistic after the successful launch of 4 GRUS satellites in March this year, and we look forward to the completion of 10-satellite constellation in 2023 and further opportunities for collaboration in various aspects through the Series C round of investment." commented Mr. Shinji Kato, a Project Manager at Business Development Group, Venture Co-creation Department of Mitsui Fudosan Co., Ltd., one of the accepting institutions this time and the continuing investor from the Series B financing in 2018.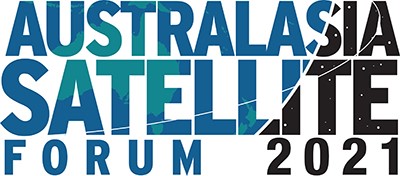 Fullerton (formerly Westin) Hotel, Sydney
New Dates - 22 & 23 June 2021 Contact: kfrench(@)talksatellite.com