Smiths Interconnect receives contract from Mitsubishi Electronic Company to develop an integrated G-Band Satellite Based Antenna system for the Japan Space Agency
Apr 07 2021
Smiths Interconnect has announced receipt of a contract from Mitsubishi Electric Corporation to participate in the development of a G-band satellite for the Japan Aerospace Exploration Agency (JAXA).
Smiths Interconnect will design a component with dual band millimeter wave antenna and receivers as a part of the advanced microwave scanning radiometer 3 (AMSR3). The AMSR3 is designed to receive microwave radiation from the earth and will be mounted on the Global Observing SATellite for Greenhouse gases and Water cycle (GOSAT-GW). These microwave radiation measurements will assist in preventing disasters attributed to global warming and climate change, and to advance scientific and technological methods that enable more accurate prediction of climate change. The fully integrated antenna and receiver is an integral part of the system which will provide the frequency and the bandwidth that the GOSAT-GW mission requires.
Among very few companies with both millimeter wave component and subsystem expertise combined with heritage in both space applications and antenna system design, Smiths Interconnect is uniquely positioned to provide first-class technical support and a reliable, lightweight, and compact system solution.
" We are proud to partner with Mitsubishi Electric Corporation and be a part of this important satellite mission. Our extensive knowledge in the area of millimeter wave solutions for Space applications perfectly aligns us to support our customers' current and future needs." Said Ralph DeMarco, Vice President of Business Development and Sales at Smiths Interconnect Inc.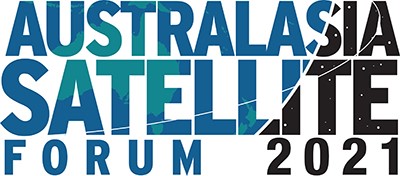 Fullerton (formerly Westin) Hotel, Sydney
New Dates - 22 & 23 June 2021 Contact: kfrench(@)talksatellite.com