Gilmour Space to launch Fleet satellites in 2023
1 March 2021
Two of Australia's New Space pioneers, Queensland rocket manufacturer Gilmour Space Technologies, and South Australian nanosatellite manufacturer for the Internet of Things (IoT) Fleet Space Technologies, are joining forces to launch small satellites to orbit.
"We have signed a contract to launch six Fleet Space Centauri nanosatellites on our Eris rockets in 2023," said Gilmour Space CEO, Adam Gilmour. "This is a great example of how Australian space companies are scaling and partnering to compete in the global space market."
"This launch is going to involve an Australian-built payload in an Australian-built satellite, on an Australian-built rocket," said Flavia Tata Nardini, CEO of Fleet Space, an Australian satellite company building a global digital nervous system to power the next industrial revolution.
Fleet Space launched Australia's first commercial nanosatellites in 2018 – and its fifth just last week – with their technology already transforming critical industries from energy and utilities to mining.
"Today's announcement is the beginning of an ongoing launch service relationship as we work towards our planned constellation of 140 satellites," she added. "We are building a strong portfolio of launch service partners, and we are very excited to have Gilmour Space as one of them."
Today's news follows the release of the federal government's Modern Manufacturing Strategy and Space National Manufacturing Priority Roadmap, which seeks to develop sovereign capabilities in space manufacturing, including satellites and launch vehicles.
"As a country, we are highly reliant on space technologies from other nations and it's time to realise that we can have critical sovereign capabilities in satellite development and launch here in Australia," said Ms Tata Nardini.
Mr Gilmour agrees. "Covid has shown how important it is to have access and control over the technology that we rely on. Sovereign satellite and launch capability will allow us to protect our assets in space and our way of life."
Gilmour Space and Fleet Space were the first two Australian space start-ups to raise venture capital funding in Australia. Formed before the Australian Space Agency, the companies were seeded by Sydney-based venture capital firm Blackbird Ventures.
According to Blackbird partner, Rick Baker: "Gilmour and Fleet are leading the way forward through great technology and big ambitions. We've been impressed with both companies' traction and see this partnership as a milestone for the maturing space industry in Australia. It's fantastic to see leaders like Adam and Flavia joining forces to scale further and raise our collective ambition."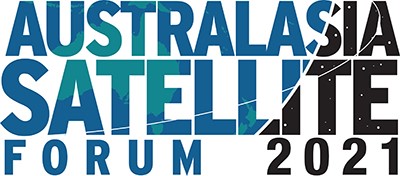 Fullerton (formerly Westin) Hotel, Sydney
New Dates - 22 & 23 June 2021 Contact kfrench(@)talksatellite.com