MEASAT's High-Speed Satellite Broadband Prepaid Service "CONNECTme

NOW" Reaches Key Milestone with 1,000 Sites Installed in Rural Malaysia

30 December 2020

CONNECTme NOW, Malaysia's first prepaid

satellite broadband WiFi Hotspot service by MEASAT Global Berhad ("MEASAT") has

successfully been installed at Data Kakus. This marks the 1,000th installation in rural

locations, providing communication and internet access to the rural communities

nationwide.

CONNECTme NOW launched in 2019, is satellite-based and available exclusively in

Malaysia, delivered by employing Very Small Aperture Terminal (VSAT) and High

Throughput Satellite (HTS) technology. The service is a sustainable prepaid business

model for rural broadband connectivity. With no contract or fixed monthly charges,

subscribers only pay for what they use with a Prepaid Access Code (PAC) Vouchers

used at CONNECTme NOW community WiFi hotspots.

"I am very pleased with the results obtained during the launch at CONNECTme NOW at

Data Kakus" said En. Peter Dano Amit, Head of the Long House, Data Kakus.

"The satellite-based broadband services by MEASAT is an ideal and practical solution

in providing connectivity to communities in these areas where infrastructure is a main

challenge. In rural areas such as Data Kakus, it would take phenomenal efforts to fix

terrestrial communication infrastructures as the massive pieces of equipment to set up

the site need to be brought over the difficult terrain areas in off-road vehicles. It would

be a strenuous journey and will take a much longer time to connect the cables and fix

the connecting internet fibres underground," he concluded.

CONNECTme NOW has been making waves in providing community-focused satellite

broadband services with 30 Mbps broadband speeds to realize national broadband

aspirations. Today, CONNECTme NOW is rapidly connecting the unconnected Rakyat

with over 100,000 broadband connections nationwide for the Rakyat residing outside of

4G or terrestrial coverage, empowering rural communities to be part of the digital

economy.

"It is a proud moment for the company to reach this 1,000th site milestone as well as a

humbling experience. We believe internet access should be a basic right for all

Malaysians and MEASAT is committed to be the rural broadband provider of choice for

Malaysia," said MEASAT's Chief Operating Officer, Yau Chyong Lim.

"Broadband has become so critical in our lives and is central to academic, administration,

business and lifestyle activities and we are pleased to be able to provide this solution

that overcomes the challenges of terrestrial communications infrastructure to the

community of Data Kakus and other rural communities nationwide" Yau concluded.

MEASAT's ability to deliver High-Speed Satellite Broadband makes it a strategic partner

to support the Government of Malaysia's aspirations with Jalinan Digital Negara

(JENDELA), that aims to upgrade Malaysia's digital communications infrastructure.

Recognizing the importance of access to communications and bridging the digital divide,

MEASAT is presently building its next generation satellite, MEASAT-3d to support costeffective high-speed broadband to help achieve 100% 4G coverage in populated areas;

and 100 Mbps speeds in areas without any terrestrial network to ensure no Malaysian is

left behind in the digital age.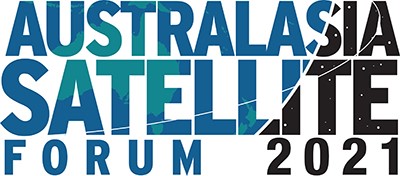 Fullerton (formerly Westin) Hotel, Sydney
New Dates - 22 & 23 June 2021