Southern Launch, AT Space and RTI, welcome today's announcement by the Australian Government awarding up to $4.95 million to support and grow Australia's sovereign space industry.
This investment by government will fast track the development of Australia's premier space launch facility in regional South Australia and support launch activities including:
Development of AT Space's facility in Adelaide to accommodate and support increased research and development of AT Space's sub-orbital rockets;
Upgrade the RTI rocket testing facility in regional Queensland – including the development of a water deluge system to enable testing of next generation rocket engines; and
Develop the first stage of the Whalers Way space port, to grow the local launch economy in regional South Australia.
Southern Launch CEO, Mr Lloyd Damp, welcomed the government's investment to make Australia's space launch capability more internationally competitive.
"Because of Australia's advantageous location and environment, there are emerging opportunities to partner with our international allies to support them with space launches. This grant will expediate our space launch technology and infrastructure, and ensure the Australian space industry is better placed to take on such international opportunities," said Mr Damp.
Founder of local rocket manufacturer, AT Space, Dr Yensen Chen, highlighted the boost in jobs and research that will flow from the Modern Manufacturing Initiative grant.
"This funding will spearhead technology that will be commercialised and matured so that in future, clients can efficiently access "Launch from Australia as a Service"," said Dr Chen. 2 of 2 "While AT Space is focused on the R&D and manufacturing of sub-orbital and orbital rockets, we will now be better placed to support the local supply chain. This grant will go a long way to ensuring that our rocket projects will create more local jobs including in; logistics, construction, manufacturing, while providing greater opportunities for our research organisations."
Mr Allan Payne, RTI Managing Director, said the funding for development of the rocketing testing range will grow the capacity of space launch services which require complex testing to ensure the safety of the launch, in accordance with global best practice.
"We are pleased to contribute to the space launch sector through ongoing verification of capability and safety, ensuring the longevity and sustainability of Australia's growing space launch industry," said Mr Payne.
Don't Miss ASF 2022 High Level PNG/PACIFIC ISLANDS: SMART SOLUTIONS FOR CONNECTIVITY AND SERVICES

SAVE THE DATE
Australasia Satellite Forum 2022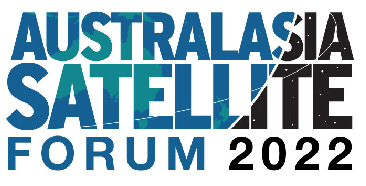 14 & 15 June 2022