ReOrbit Joins Finland PM Delegation on Official Visit to Tokyo, Japan
5 hr ago
Sethu Saveda Suvanam, is currently accompanying the Finnish Prime Minister Sanna Marin and Minister for Development Cooperation and Foreign Trade Ville Skinnari on an official visit to Japan.
Left to right: Hirokazu Mori - CSO Warpspace, Hiromitsu Azuma - COO Warpspace, Satoru Tsunemachi - CEO Warpspace, Masako Mori - Special Advisor to the Prime Minister of Japan, Ville Skinnari - Minister for Development and Trade at Ministry of Foreign Affairs of Finland, Sethu Saveda Suvanam - Founder & CEO ReOrbit. Source: ReOrbit.
Prime Minister Marin is accompanied by a Finnish high-level business delegation, where ReOrbit is invited as one of the major space companies in the Finnish landscape, together with Finnair, Nokia, IQM, WithSecure et al. The delegation visit concentrates on Science & Technology collaboration between Finland and Japan with main focus on cooperation opportunities in digitalization, communication and computing.
Prime Minister Marin and the Finnish business delegation arrived in Tokyo on Tuesday 10th and during the visit, which lasts until Friday 13th, they met with representatives from the Japanese Government, discussing bilateral relations between Finland and Japan. They also met with representatives of the Japan Business Confederation Keidanren to strengthen relations between Finnish and Japanese businesses in fields such as science and technology.
The delegation also took part in an event organised by the Japanese Ministry of Internal Affairs and Communications in cooperation with Business Finland and the University of Tokyo, to increase cooperation and dialogue between Finland and Japan in the construction of future digital networks and explore the impacts of digitalisation on society.
Don't Miss ASF 2022 High Level PNG/PACIFIC ISLANDS: SMART SOLUTIONS FOR CONNECTIVITY AND SERVICES

SAVE THE DATE
Australasia Satellite Forum 2022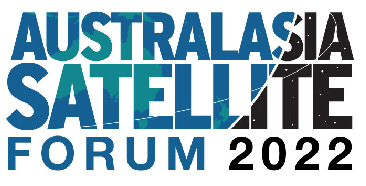 14 & 15 June 2022