Viasat Receives Landmark Validation of Supplemental Type Certificate for In-Flight Connectivity System on Airbus A320 Aircraft in China
April 13, 2022
Viasat Inc. has been awarded a Civil Aviation Administration of China (CAAC) Validation of Supplemental Type Certificate (VSTC) to install its complete, advanced Ka-band satellite system on Airbus A320 series of aircraft. This CAAC validation, Viasat's first in China, lays the foundation for Chinese airlines to install and deploy Viasat's industry-leading In-Flight Connectivity (IFC) system, including antenna, radome, modem, server and WAPs, on Airbus A320s.
The CAAC VSTC was awarded based on an Airbus A320 STC previously certified by the European Union Aviation Safety Agency (EASA). It joins a portfolio of STCs that has been applied globally on 1,800+ commercial aircraft installed with Viasat's in-flight connectivity system. In total, the Company's current IFC solution has accumulated more than 16.5 million flight hours.
Don Buchman, Viasat's vice president and general manager, Commercial Aviation, stated, "Achieving the CAAC validation milestone in China is significant because Chinese-based airlines, using our best-in-class equipment, are now a step closer to delivering an on-the-ground internet experience to their passengers while in-flight. We're grateful to our partners in China for their support and are committed to continuing to invest in this important market -- where we have operated since 1994 -- for the long run."
Viasat's IFC system will enable full video streaming, browsing, messaging, social media scrolling and more to every connected device on a Viasat-equipped aircraft. In addition to optimizing passengers' connected experiences when in-flight, Viasat's IFC solution will enable airlines to enhance passenger loyalty, improve operating efficiencies and increase revenue generating opportunities through ancillary content and application programs.
Don't Miss ASF High Level Discussion on Government/Defence Critical Networks

SAVE THE DATE
Australasia Satellite Forum 2022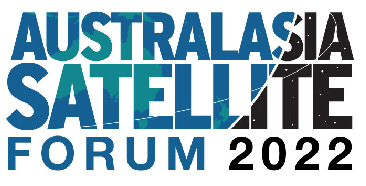 14 & 15 June 2022
Complete your e-mail address
to receive our industry leading weekly newsletter!
E-mail address: