Japan--Rise of Commercial Space in the Land of the Rising Sun
by Blaine Curcio, Founder at Orbital Gateway Consulting
The Japanese space sector is one that can sometimes go under-the-radar. With a rapidly growing China just next door, and with many of Japan's missions involving playing a supporting role for missions being led by NASA and others, the country's space industry has, historically, been relatively quiet about marketing itself. Part of this can be chalked up to cultural differences—we have all seen the maddeningly complex slides that can seem indecipherable, whether in English or Japanese—but part of it is because until relatively recently, Japanese commercial space was a small, and in many cases academia-focused endeavor.
This is starting to change, as Japanese commercial space companies are raising much larger sums of money, and from a wider variety of funding sources. A country like Japan, with a high savings rate, with no shortage of large financial institutions, and a huge number of talented engineers and scientists, has all the ingredients for a thriving commercial space ecosystem. And over the past few years, we have started to see the beginnings of one emerge.
Astroscale and the Nintendo Founding Family
In late 2021, Japanese space debris mitigation startup Astroscale completed a US$109 million round of funding—its largest ever—that brought the company's total funds raised to US$300M. The company calls themselves "Space Sweepers", planning to launch spacecraft that can remove orbital debris, and as a result keeping orbit safe and clean for future generations. The company has a glossy website, a senior management team that combines Japanese and non-Japanese executives, and importantly, not a single maddeningly complex slide deck in sight (though they do have some great slide decks).
The funding round for Astroscale included a variety of financiers, including Japan Growth Capital Investment Corporation, Seraphim Space Investment Trust, Chiba Dojo Fund II Investment Limited Partnership, and, perhaps most notably, the Yamauchi-No. 10 Family Office, listed last on the list of financiers in the press release.
Having never heard of this family office, but with the Yamauchi name sounding vaguely familiar, I did some digging, and found on the family office's website that the Yamauchi family is the founding family of Nintendo Corporation. And what a website it is, unquestionably the most unforgettable family office website that I have ever seen (admittedly, that may not be saying much). For anyone reading this online, I suggest you take a moment and go check out the website, we will wait here.
Figure 1 The Homepage for the Yamauchi No10 Family Office
For those who did not just make the quick trip over to www.Y-N10.com, a short summary: the website looks like a video game crossed with something from the mind of Timothy Leary. It is so overwhelming and bizarre upon first landing that one almost feels the need to close your browser immediately. But then digging a bit deeper into what the heck this family office is all about, one starts to realize that the Yamauchi No. 10 Family Office is absolutely serious about their ambitions to invest in innovative Japanese startups. How so?
By invoking the spirit of Hiroshi Yamauchi, the Third President of Nintendo, and a man who ruled over the company from 1949 to 2002. The website notes that Yamauchi was "one of those people who possessed truly unique creativity and a pioneering mindset, along with a foresight and the understanding of what users wanted", while also pointing out that "Japan was once globally renowned for its people's quality of unique creativity teamed with a pioneering mindset…. but that golden era has long gone. It seems that the quality Japanese people once possessed is overshadowed by worry and fear".
The Yamauchi Family Office is the embodiment of what makes Japanese space unique. The family office website looks like a whimsical video game but becomes pretty darn deep and serious when you start reading their mission: "Our goal is to use our investments to drive innovation in Japan. By being more proactive in the companies we invest in, we can achieve the kind of reforms needed in this country to popularize the idea of taking on new challenges to generate innovative new ideas, products, and services".
As with the rest of the world, the commercial space sector in Japan has been limited until recently. And as with Japan in many other industries, the country began to see traction in commercial space soon after the US, and before its East Asian neighbor China. Today's leading Japanese commercial space companies were founded in the late 2000s to early 2010s, around a decade after the start of companies such as SpaceX and Blue Origin, and around 5-7 years before commercial space companies began emerging in China. These companies are choosing interesting and noteworthy verticals, and are developing in ways that reflect Japan's historical tendencies and priorities in the space sector.
Background of Japanese Space
Japan has the region's most long-established space sector, having completed its first space flight in 1955. In the ~65 years since, the country has developed a comprehensive space program, including a variety of EO, comms, and navigation satellites, space exploration missions, and a major module on the International Space Station (ISS), the Kibō Module.
Historically, most of Japan's major space projects have been motivated by government policies and decisions related to research & development (R&D), rather than commercial considerations. This is partly a reflection of broader Japanese economic policy, namely a state-led development policy that has prioritized technology development, oftentimes in order to keep pace with the west, leading to top-down projects that are more reflective of government priorities than commercial applicability. This has also historically meant that a small number of conglomerates with close ties to the government have tended to dominate the national space sector.
Figure 2 Funding, Number of Companies, and Number of Investors per Vertical. Source: ESPI Report, New Space in Asia
As a result of this top-down development model, Japan's space program has led to a lot of technological innovations that have been applied to other sectors, but has led to relatively low utilization of Japan's actual in-orbit space assets. For example, while Japan's EO satellite programs have led to a variety of new technologies, the utilization of the data generated by the satellites is lower than, for example, LandSat.
More recently, this has begun to change, with the Japanese government taking specific actions to invigorate its space sector. This includes the Basic Plan on Space Policy, first published in 2009 and most recently revised in 2020. The Plan calls for, among other things, "realizing economic growth and innovation for which space is the driving force", while also emphasizing that the global space sector is becoming more commercial, and that Japan must follow suit. Within the 2020 revision is a goal to double the size of Japan's space economy from $11 billion in 2020 to more than $20B by the early 2030s.
In addition to policies, the government has offered more tangible support, most notably a ¥100B fund created in 2018 for commercial space companies. Other tools Japan is using to develop a commercial space sector include a variety of government accelerators and programs, with this including S-Booster (startup contest for space companies), S-Net (platform to match entrepreneurs and government officials to better utilize space infrastructure), and S-Matching (platform to match space entrepreneurs and investors). Finally, similar to NASA, Japan's JAXA has been gradually moving from a model of building/owning space infrastructure to a model of hiring more contractors (implicitly private space companies) for assistance on projects.
Japan's Government Space Program
Japan's space program is administered by the Japan Aerospace Exploration Agency (JAXA), the nation's space agency, which was created in 2003 as a merger of the National Space Development Agency of Japan (NASDA), the Institute of Space and Astronautical Science (ISAS), and the National Aerospace Laboratory of Japan (NAL). JAXA's budget for FY21 was ¥212B, or around US$2B, with this figure representing around half of Japan's total space budget (the remainder largely goes to the Cabinet Secretariat and the Ministry of Defense).
The Japanese space industry has traditionally been dominated by a handful of industrial conglomerates, including Mitsubishi Heavy Industries (MHI), Mitsubishi Electric (MELCO), NEC, and Hitachi. These companies are the prime contractors for many of Japan's major space initiatives, with MHI developing the H2 and H3 launch vehicles, MELCO developing most of Japan's large satellites, and with NEC and Hitachi, among others, contributing as partners to the aforementioned Kibō module on the ISS. In most of these projects, JAXA would act as the integrator, orchestrating a consortium of private companies.
Today, Japan's space program places major emphasis on satellite navigation (3x more QZSS satellites planned by 2023), EO (several Information Gathering Satellites--IGS--launched in the next few years), and satcom (multiple X-band milsatcom satellites having been launched). Moving forward, defense and self-sufficiency are expected to be major themes in the development of Japan's space capabilities, with the regional geopolitical/security environment justifying increased expenditure on defense-related projects.
Emergence of Commercial Space in Japan
While the national space program remains the largest component of Japan's space industry, the country has seen a vibrant commercial space sector emerge over the past ~10 years. Compared to the west, Japan's commercial space companies have been more focused on applications, rather than developing industrial capabilities. This is partly due to the semi-protected nature of verticals such as launch, and partly due to the lack of a sufficiently large domestic market to justify commercial investment into projects such as heavy-lift rockets.
With that being the case, Japanese commercial space companies have focused on emerging applications, and have created partnerships with some of Japan's leading companies partly through helping these companies make use of space here on earth. Others have utilized lower launch costs to create new opportunities in orbit.
The most apparent example of collaboration here on earth is between Axelspace and Mitsui Fudosan. Axelspace is a leading Japanese earth observation company, founded in 2008. The company has integrated and launched several EO satellites with various partners. Mitsui Fudosan, a major conglomerate, has partnered with Axelspace for EO data to be used in Mitsui's logistics and real estate businesses, while also helping to build a new headquarters for Axelspace, and participating in multiple company funding rounds.
Another example is SAR satellite operator Synspective, which has raised more than US$100M since its creation in 2018, with funding coming from Mitsubishi UFJ Trust and Banking Corporation and Shimizu Corporation, among others. Shimizu, noteworthily, has very long-term lunar ambitions, and in the more immediate term would have certain requirements for SAR data due to its construction and engineering business. Moving forward, Japan's large trading houses, industrial giants, and other pillars of the national economy are likely to become more involved with the country's commercial space sector, leading for more opportunities for space startups.
Looking towards orbit, in the field of space robotics, startup Gitai has raised more than US$20M to build low-cost, reliable, efficient robots to be used in space. In September 2021, the Government of Japan announced that Gitai had created the world's first general-purpose "astrobot" for space stations, using AI control & teleoperations. The prototype robot was launched to the ISS in August 2021 and is currently undergoing testing on the space station. Other startups in the Japanese space sector that are among the leaders in their respective fields include Infostellar (TT&C), WARPSPACE (optical comms) and Skygate Technologies (TT&C).
Finally, Japan is home to several of the most ambitious billionaires in the space sector. Masayoshi Son, CEO of Softbank, is well-known within the industry as one of the original backers of OneWeb, and as a continued advocate for global internet connectivity to enable an IoT-dominated future. As is the case with companies like Gitai (albeit at a smaller scale), Son is, at least in part, counting on lower launch costs to enable significantly more satellites to be launched.
Yusaku Maezawa is perhaps less well-known in the west, but the billionaire fashion designer is likely to become very famous in the space sector over the coming years, having booked a Starship trip around the moon for ~2023
timeframe. The mission, nicknamed #dearMoon by Yusaku, is planned to be an art project and media stunt, with Yusaku scheduled to be joined by a team of artists and designers. While it is not clear what demand will exist for Moon-related fashion and art, the creativity and audacity of the plan is nothing if not impressive.
Conclusions--Where to Next for Japan's Commercial Space Sector?
Despite being a major contributor to international missions, and despite having arguably one of the top 5 space programs in the world, the Japanese space sector has flown under-the-radar for years. This is partly due to it being a sector that has historically been dominated by very big companies that do big things well but have a certain culture that is less international, and partly due to structures put in place by the government. This is starting to change, as Japanese commercial space companies have begun to play a bigger role in emerging verticals and in their country's space sector more generally, with support from the government and private players.
We have seen over the past 5-10 years the emergence of a handful of leading Japanese commercial space companies, and this trend is just getting started. These companies have done things differently, and in some cases, have created, or are starting to create, completely new markets, everything from cleaning up low earth orbit to making a Moon mission into a global publicity stunt. These companies can draw from a pool of experienced technical talent, with a supportive government and conglomerates that are looking for new growth avenues.
Whether it's a startup with an international founding team, or the Yamauchi Family of Nintendo fame pouring millions into startups to help invigorate the Japanese culture of innovation, we should expect to see great things from the commercial space sector in the Land of the Rising Sun over the coming years.
SAVE THE DATE -
Australasia Satellite Forum 2022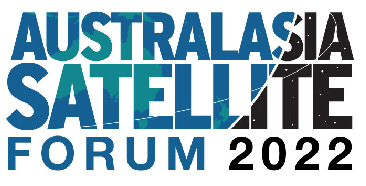 14 & 15 June 2022
Complete your e-mail address
to receive our industry leading weekly newsletter!
E-mail address: