Optus utilises space robotics to extend life of D3 Satellite in world first
03 March 2022
Optus announced it will be the first commercial geostationary operator to utilise SpaceLogistics' Mission Robotic Vehicle (MRV) and Mission Extension Pod (MEP), increasing the life of Optus' D3 Satellite into the 2030's. The MRV, a spacecraft that is capable of robotically servicing multiple satellites in orbit, including the installation of a MEP, will be launched by SpaceX in 2024.
The sophisticated robotics of the MRV will provide Optus the ability to attach the MEP to D3 which is effectively a fuel tank that extends geostationary life. Once onboarded, the MEP will augment the propulsion system of Optus' D3 satellite, providing an additional six years of life extension.
Combined with OPTUS 11, Optus' next generation satellite and the Asia-Pacific region's first software-defined high throughput satellite (HTS), the extension of Optus' D3 satellite into the 2030's will enable Optus to provide continuity of service to its existing customer base as well as increased capacity, coverage, performance and flexibility.
"Optus' partnership with SpaceLogistics will leverage their cutting edge MRV & MEP capability to increase the life of Optus' D3 satellite. This innovative move along with the future launch of Optus 11 will benefit our customers." said Ben White, Managing Director, Wholesale, Satellite and Strategy at Optus.
"Our contracts with Optus and SpaceX are tangible evidence of our momentum and commitment to deliver our second-generation services to the satellite industry." said Vice President of Business Development for SpaceLogistics Joseph Anderson. "We are thrilled to have Optus as our premier MEP customer as we continue pioneering the future of space and expanding the realm of what is possible with on-orbit servicing and sustainment."
SAVE THE DATE -
Australasia Satellite Forum 2022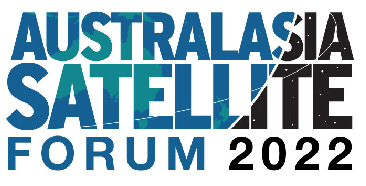 14 & 15 June 2022
Complete your e-mail address
to receive our industry leading weekly newsletter!
E-mail address: