Rocket Lab Officially Opens Third Launch Pad, First Mission Scheduled to Launch Within a Week
February 23, 2022
Rocket Lab USA, Inc announced the completion of its second orbital launch pad at Launch Complex 1 in New Zealand – the Company's third dedicated pad for its Electron rocket - and confirmed the new pad's first mission will be a dedicated commercial launch scheduled to lift-off within a week's time.
Pad B is based within Rocket Lab Launch Complex 1, the world's first private orbital launch site, located in Mahia, New Zealand. The new pad is Rocket Lab's third for the Company's Electron launch vehicle and joins the existing Pad A at Launch Complex 1 and a third launch pad at Rocket Lab Launch Complex 2 in Virginia, USA. With two operational pads within the same launch complex, Rocket Lab doubles the launch capacity of its Electron launch vehicle.
Launch Complex 1 Pad B will support the upcoming launch of a dedicated Electron mission for Japanese Earth-imaging company Synspective.
With two launch pads and private range assets at Launch Complex 1, concurrent launch campaigns are now possible from the site. This enables resilient access to space by accommodating tailored customer requirements or late changes to a spacecraft while keeping Rocket Lab's manifest on schedule. Operating two pads also eliminates pad recycle time, ensuring a launch pad is always available for a rapid-response mission. Launching from a private launch complex, Rocket Lab is also able to avoid the lofty range fees and overheads typically associated with shared launch sites, resulting in a cost-effective launch service for satellite operators.
Rocket Lab founder and CEO, Peter Beck, says: "A reliable launch vehicle is only one part of the puzzle to unlocking space access - operating multiple launch sites so we can launch when and where our customers need to is another crucial factor. We are proud to be delivering responsive space access for our customers, making back-to-back missions possible within hours or days, not weeks or months.
"Even with just one pad at Launch Complex 1, Electron quickly became the second most-frequently launched U.S. rocket every year. Now, with two pads at Launch Complex 1 and a third in Virginia, imagine what three pads across two continents can do for schedule control, flexibility, and rapid response for satellite operators globally."
More than 50 local construction workers and contractors were involved in the development of Launch Complex 1 Pad B, which includes a 66-ton launch platform and 7.6-ton strongback customized to the Electron launch vehicle. With Pad B operational, several roles are available now at Launch Complex 1 to support Rocket Lab's increased launch cadence.
Rocket Lab's Vice President – Launch, Shaun D'Mello, says: "With Pad B we've kept things efficient. Its systems and layout replicates Pad A and shares much of Pad A's infrastructure including the Electron vehicle integration hangar, runway to the pad, and our own range control facility. With that we've been able to double our operational capacity - all on a concrete area smaller than the average tennis court. I'm hugely proud of what the team has achieved: building and bringing a second pad online, all while continuing to service and operate Pad A for our Electron launches to date, and in the middle of a global pandemic no less."
SAVE THE DATE -
Australasia Satellite Forum 2022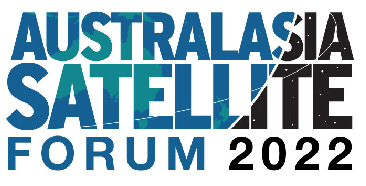 14 & 15 June 2022
Complete your e-mail address
to receive our industry leading weekly newsletter!
E-mail address: