Cerberus Tech adds Sydney Teleport to its Global Livelink Service Network
16 February 2022
Cerberus Tech Ltd has announced the inclusion of Sydney Teleport Services Pty Ltd (STS) into its growing, content delivery network of teleport providers. Cerberus Tech's Livelink Service Network provides IP delivery as a managed service and builds increased connectivity in regions which can be challenging or expensive to reach with traditional broadcasting methods. STS hosts broadcast-grade encoding and decoding hardware, to send and receive Zixi, SRT and RIST feeds, using Livelink's fully managed end-to-end service.
Cerberus Tech's Livelink platform helps broadcasters expand content reach by reducing the cost of contribution and distribution. Livelink moves broadcast-grade feeds via IP, from any location to any destination, at a fraction of the cost of traditional methods. Customers can transport live linear and OTT content from point-to-point or point to multipoint, with the option of self-serve or fully-managed content services. Livelink combines a protocol-agnostic, multi-cloud compatible infrastructure with low-latency reach, and is facilitated by a global network of technical partners.
STS is an Australian owned and operated company based at its teleport facility in Rozelle, New South Wales. The facility is staffed 24/7 by experienced Master Control Room operational staff with full engineering and ICT support and also utilises a large pool of freelance MCR and SNG experts. Its services include 24/7 Satellite Earth Station operations with full MCR services, Ku and C/Ku Hybrid SNG assets based across Australia. STS also offers international and domestic fibre backhaul for video and data service with hubs in London, Los Angeles and Auckland, DTH broadcasting, OTT video encoding, streaming and VSAT connectivity.
Cerberus Tech operates a reliable, interoperable, global video service network for channels, sports, live events, and production. Its managed service offering can be adapted to customer's requirements, whether there is a need for scalable set-ups for live content, a 24/7/365 linear distribution platform or to augment existing satellite delivery. The addition of STS to its partner portfolio leverages an established teleport footprint within APAC, to help facilitate seamless content delivery services, from anywhere in the world.
Andrew Rogers, Manager of Field Operations and Special Projects, STS explains: "At STS, our business is based on providing comprehensive service delivery, security, and agility. Broadcasting is increasingly moving towards a hybrid model, so many new and existing customers are looking to leverage the benefits of the cloud within content delivery workflows. This partnership allows both STS and Cerberus Tech to support client requirements as the broadcast industry continues to evolve."
Chris Clarke, CEO, Cerberus Tech, added: "Building a network of global connectivity, including downlink, cross-connects and teleport facilities, extends and strengthens the capabilities of IP delivery in regions that have historically been difficult or costly to reach. At Cerberus Tech we will continue to expand the options for our customers and work in partnership, to deliver a service tailored to their requirements. Livelink fits seamlessly into existing broadcast contribution and distribution workflows."
SAVE THE DATE -
Australasia Satellite Forum 2022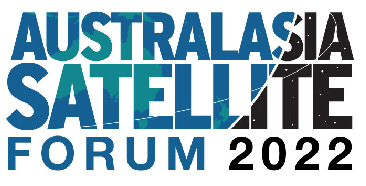 14 & 15 June 2022
Complete your e-mail address
to receive our industry leading weekly newsletter!
E-mail address: