Eclat Media Group selects Tata Communications to broadcast the sport in Asia
Feb. 8, 2022
Tata Communications and Eclat Media Group, announced the expansion of Eclat's sports content broadcast to viewers in Asian countries such as Indonesia. , Malaysia, Philippines, Singapore and Thailand. This new agreement allows Eclat Media Group's new channels, SPOTV and SPOTV2, to broadcast more than 4,000 hours of content per year.
Tata Communications Media Ecosystem, together with video Connect and Satellite Uplink services, will allow SPOTV and SPOTV2 commenters to overlay comments in their local language, which will be added to the video streams of viewers in the relevant regions. Fans across Asia will now be able to watch their favourite global sports with commentary in their preferred language, expanding the reach of content to millions of potential new viewers.
"We are pleased to have Tata Communications, a company that facilitates the global digital ecosystem, as our valued network partner. As we expand the distribution of our content across the region, we intend to focus on growing localized and relevant content across markets. With this exciting partnership, SPOTV and SPOTV2 can achieve seamless localization and delivery of our premium sports content to fans across Asia," said Lee Choong Khay (CK), CEO of SPOTV.
Dhaval Ponda, Global Head of Media and Entertainment Services at Tata Communications said: "The audience of sports has changed dramatically over the years and technology has played a pivotal role in the evolution of the experience of watching them at home. By joining forces with Eclat Media Group, we aim to offer sports fans across Asia an enhanced experience to enjoy their favorite global and local sports, be it motorsport, tennis, baseball or volleyball. Our world-class media infrastructure, coupled with Eclat's ambition to pioneer the provision of personalized sports content to fans in each country, is driving the transformation of sports consumption across Asia."
Eclat Media Group has recently launched two new channels, SPOTV and SPOTV2, in several Southeast Asian and East Asian territories, including Indonesia, Thailand, Singapore, Malaysia, Macau, Mongolia and the Philippines. The channels broadcast content such as the Wimbledon and US Open Tennis Grand Slam tournaments, the MotoGP and WorldSBK motorsport championships, the events of the World Table Tennis and Badminton Federation, as well as the most popular Asian sports, such as the Korean Baseball Organization League (KBO), the Korean Basketball League (KBL), the V-League (volleyball) and the V.League (Japan).
SAVE THE DATE -
Australasia Satellite Forum 2022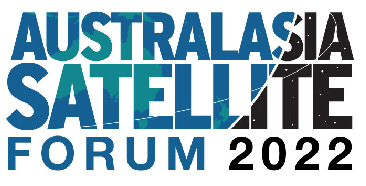 14 & 15 June 2022
Complete your e-mail address
to receive our industry leading weekly newsletter!
E-mail address: