SITAONAIR activates nose-to-tail high-speed broadband on Singapore Airlines' 777-300ER

25 September 2017
SITAONAIR has activated Asia's first GX Aviation-enabled commercial aircraft, becoming the first Inmarsat valued-added reseller (VAR) to achieve it.

GX Aviation's high-speed broadband connectivity is now available on one of Singapore Airlines' (SIA) Boeing 777-300ER aircraft, making SITAONAIR's complete, nose-to-tail, high-speed connectivity experience over GX Aviation available to passengers.

SITAONAIR has equipped SIA with its full suite of high-speed connectivity-enabled services for cabin. These span everything from its custom-made high-speed inflight Wi-Fi hub Internet ONAIR and mobile data services (Mobile ONAIR), to digitized devices for cabin crew, to enhance the passenger experience and operational efficiencies.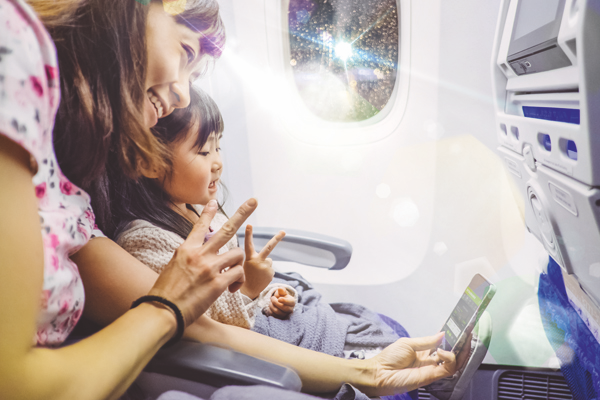 The upgrade of SIA's SBB-enabled aircraft is the continuation of a journey started five years ago between Singapore Airlines and SITAONAIR, demonstrating how long-term partnerships help airlines derive the best value out of the connected aircraft for their passengers, crews and operations.

Yann Cabaret, VP Customer programs of SITAONAIR, says: "Our Singapore Airlines' aircraft upgrade program has been an extremely challenging project. It required SITAONAIR's long-lasting expertise in the management of complex industrial consortiums, operating in constrained environments, to deliver the project on time, and synchronized with the planned grounding period for the aircraft.

"I would like to commend our strong working partnership with SIA, as well as with key partners such as Aeroconseil, Carlisle Interconnect Technologies, Honeywell, Inmarsat, KID-Systeme GmbH, SIA Engineering Company, and Zodiac Inflight Innovations, for helping make SIA's end-to-end integrated solution a reality."